About Us
Aglarond Design Consultancy is based on the beautiful Isle of Mull. However, distance is no problem for us and we have clients in England, Scotland and the USA.
If you visit our Links page you can have a look at some of the projects we have been involved in.
Who We Are
Aglarond Design is run by Mike Hogan, who has wide-ranging experience of IT, training and digital design. In the past he's worked for higher education institutions and has been a regular contributor to a computer magazine and the author of a text book on IT. Aglarond Design is now his main job and he is helped by his wife, Anna.
The aim of Aglarond Design is to provide high-quality digital design without jargon. It is important to us that you understand every stage of the process and feel involved in the design choices. That way, you are never surprised by "hidden extras" or unexplained costs.
What we can offer you
Thanks to his combined experience in IT and training/writing, Mike is able to explain clearly what is involved, even to people who are technology phobic.
Mike also brings the contacts he has built up over the years, who offer quality printing at the lowest possible prices. This means that clients can save up to 50%!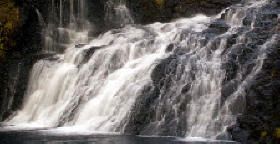 The Isle of Mull is actually a very good location for a technology-based creative business. Our fast broadband connection allows us to keep in touch with clients easily and we have outstanding photography opportunities!
If you would like to discuss anything with us then just send us an email or give us a ring on 01688 500 158 or 07920025890.