Useful Links
This page contains links to some of the sites we have designed, re-designed or maintain. Please note, all the links will open in new windows.
Links
Signature Images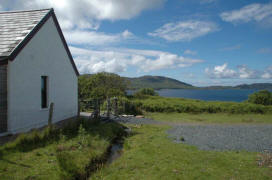 Often with websites it can help if there is one image which can be used as a signature on the site. This image which captured the wonderful views from Bac Mor when it was being let as a holiday cottage is one example.
If you have any questions or comments why not just send us an email or give us a ring on 01688 500 158 or 07920025890.