Customer Comments
What really matters is not what we say but what our customers say of us. Below we have reproduced, unedited, some of our customers' comments:
---
"Currently my web site is my sole form of marketing and since it went live in April 2009 it has generated a level of business which has surprised me. I have more clients than I can handle and frequently find myself having to refer to colleagues.
Clients have commented how they have found my web site informative and pivotal in their decision making." TW
---
"The new website that Mike Hogan designed for us went far beyond our expectations and is a constant delight whenever we look at it! He took such a great interest in understanding our self catering business and captured the essence of it beautifully in both the content and layout of the website. His photography is stunning and shows off our house to its full potential. It was a pleasure to work with Mike who is so pleasant and knowledgeable in website design and clearly loves his work." EM
---
"Mike Hogan has always provided us with prompt, friendly and professional help with our website. He is very helpful at making suggestions as well as being very reasonably priced. Our search engine listings have improved using his ideas. We have recommended him to many colleagues and friends" CC
---
"Aglarond Design manage to combine technical wizadry with user friendly websites" CM
---
"Mike has been extremely helpful in building my website – www.petercropper.co.uk – which is designed to showcase my writing. Nothing has been too much trouble as he has patiently worked through the process, overcoming any problems and answering my queries in a highly professional and efficient manner. He has also worked hard to produce a high quality flyer to publicise my novel, "Bowing Out". Thanks very much for all your invaluable help, Mike." PC
---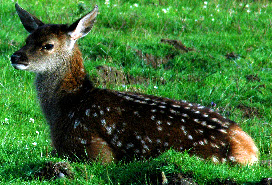 If you think we might be able to help you, why not get in touch to talk things over with us?
Simply send us an email or give us a ring on 01688 500 158 or 07920025890.