Desktop Publishing
Aglarond Design offers the full range of Desktop Publishing services. We can design and arrange for the printing of a wide variety of documents. We can also provide documents in the extremely accessible Portable Document Format (PDF), which allows for them to be emailed or made available for download. This can mean that you don't need to pay for printing at all.
Have a look at some of the samples of different documents below.
Flyers
Flyers offer a great opportunity to reach a wide audience at a very reasonable price.
Aglarond Design can produce professional-looking flyers that will help to ensure your information is noticed and read. We'll tailor the look to fit in with your ideas, and we'll check with you that it is really what you want.
A simple but eye-catching flyer will not be too expensive, either to design or produce. As an example, 5,000 double-sided, full colour DL (1/3rd of A4) flyers would only cost about £150. This would include both the design and printing of the flyers. You can get our DTP price list here. Please note, this link will open in a new window.
You can have a look at one of our flyers by clicking here. Please note, this will open in a new window.
Leaflets
Leaflets are great to use when you have more information to get across than would fit on a flyer. Aglarond Design can get you the most competitive price for printing your leaflets. As a guide 2,500 A4 leaflets printed in full colour and on both sides would cost around £175. This would include two folds. You can get our DTP price list here. Please note, this link will open in a new window.
Have a look at one of our leaflets by clicking here. This will open in a new window.
Other Documents
Whether you want to produce professional quality brochures or longer reports, Aglarond Design can help. We can ensure that your document is eye-catching and memorable and communicates your message clearly. Just get in touch to discuss your specific requirements.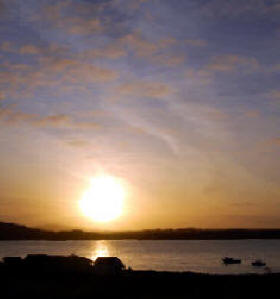 Illustrations
Impressive documents require impressive illustrations. Aglarond Design has available a wide photo library which can be drawn on to illustrate clients' work, usually at no cost.
We are also members of a number of online photo libraries, so clients have access to many thousands of images which can be used for little or, in some cases, no cost.
We can also undertake custom photography for a specific project at very reasonable rates.
Other Publishing
Aglarond Design can also offer skills in other areas of publishing including multimedia resource DVD publication.
If there is any form of publication you are interested in, why not get in touch? You can email us or ring on 01688 500 158 or 07920025890.