Websites & Hosting
Aglarond Design has many years of experience in web-design and can not only produce a site but are able to provide the hosting and regular updating of the site at a very competitive price.
Websites
Whether you want a simple 4 page site or a larger more interactive site we are able to help. We always work with our clients so that they feel a real sense of ownership of their site.
We can also undertake the re-design of existing sites.
To look at some of the web sites we have designed you can visit our links page, but to see one of our sites now, simply click here: this will open in a new window.
Hosting & Domain Purchase
We can provide professional hosting of your site, including the provision of email addresses. Prices start from just £65 a year.
In addition to hosting your site we can update it for you at regular intervals for a small additional charge. We can even purchase a domain name for you from around £7.50 per year!
Why not have a look at our full price list, which will open in a new window?
Don't forget to check out any special offers as well.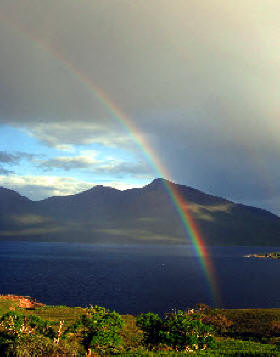 Website principles
At Aglarond Design we believe websites should be fast to load, accessible to as many people as possible and very easy to navigate.
For these reasons we follow the latest standards using Cascading Style Sheets (CSS) and ensuring that text size can be altered by the user. We also make sure that all illustrations have alternate text specified.
Finally we do all we can to make a site very visible to search engines like Google and will submit your site for you at no extra charge.
Why not get in touch? You can email us or ring on 01688 500 158 or 07920025890.